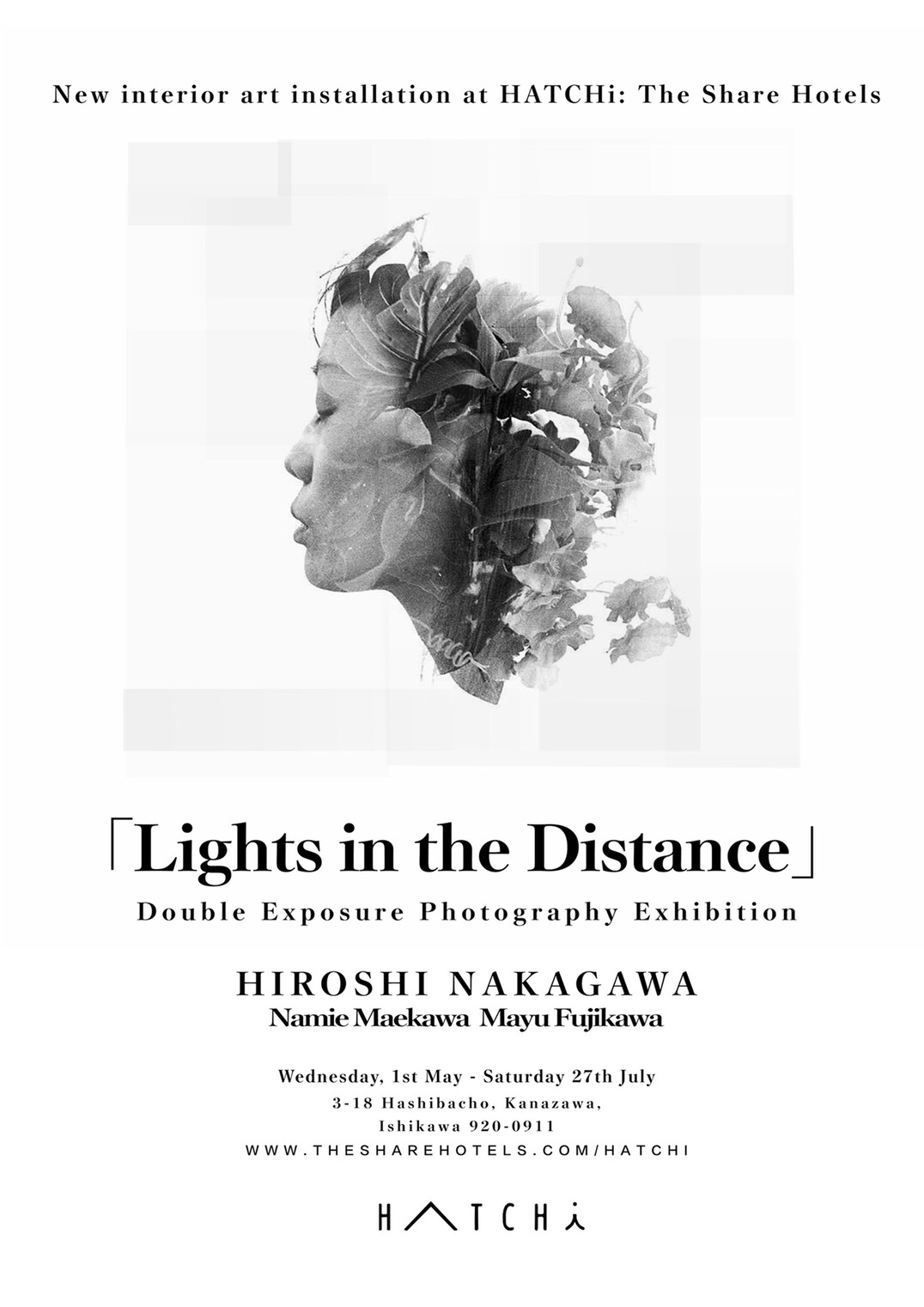 2019.04.30
[End] Lights in the Distance Photo Exhibition
Kanazawa-born photographer Nakagawa Hiroshi's works will be exhibited in the rooms of the HATCHi and in the rooms of private banks and private lofts.
It is a special display that can be viewed only by guests, and works are also sold.
Please calculate the light and shadow carefully and experience the unique beauty of the twice-exposed film.
************************************************
[Lights in the Distance]
Exhibition period: May 1-July 27, 2019
Place: HATCHi Kanazawa / Private Bank, Private Loft, Hall
※ It becomes an exhibition in the guest-limited space.
Excuse me, but please refrain from people other than hotel guests. Please acknowledge it.
■ Hiroshi Nakagawa (Ed.D) Twitter @Hironakagawaa
After graduating from high school, he traveled to the United States to shoot and demonstrate with skateboard brand Emerica and skateboard brand Baker pro skaters in the United States.
Works on Emmica: Wild in the Street, etc. by video shooting and video editing with 8mm and 16mm film.
In Film photography, "measurement of light and exposure" is dropped into a long-term process until the work is completed, such as creation of an image, shooting, development, etc. .
He works in various fields such as photography, education, skateboarding, books, linguistics research, video editing and so on.