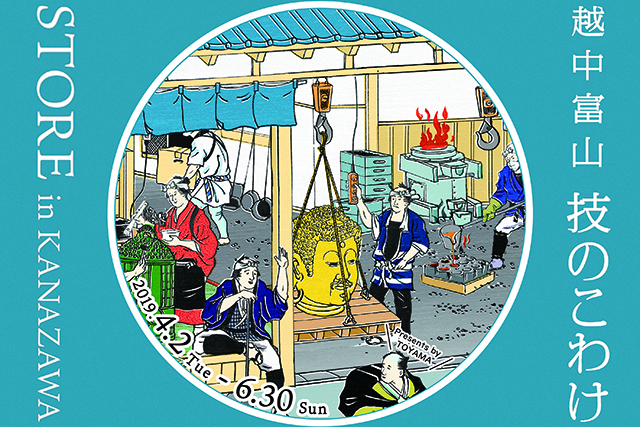 2019.03.29
[End] 4 / 2-6 / 30 Echinaka Toyama Techniques of STORE in Kanazawa

Kanazawa's first advance in Kanazawa's "Kokko no Kuni", born from Toyama's "Osozone" custom.
We develop POPUP SHOP of craft and food for a limited time.
 
It was born from Toyama's "Osozone" customYue Ecchu Toyama Techniques". More than 40 of the "Bokubori Kataguchi ・ Gui-don" and "Samugaraki" including the "Fu-diving dishes" tailored to uniform sizes of 12 cm using the outstanding craftsmanship of one of the three Hokuriku prefectures and Toyama Prefecture. Items will be gathered in HATCHi Kanazawa, where "the birthplace of Hokuriku tourism".
We will deliver glass, woodwork, ceramics, metals, lacquerware, and other items with Toyama's techniques condensed in a Ukiyoe picture depicting the manufacturing site.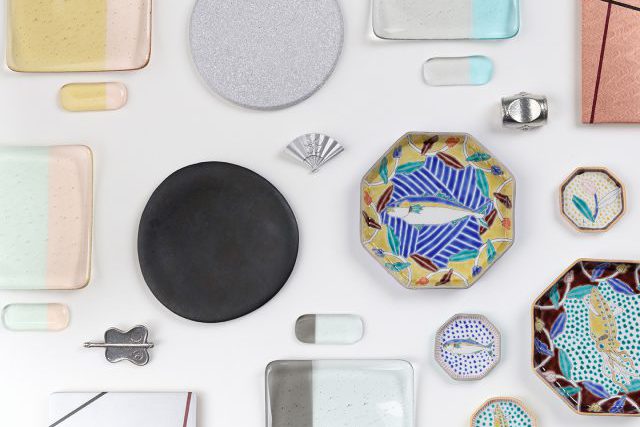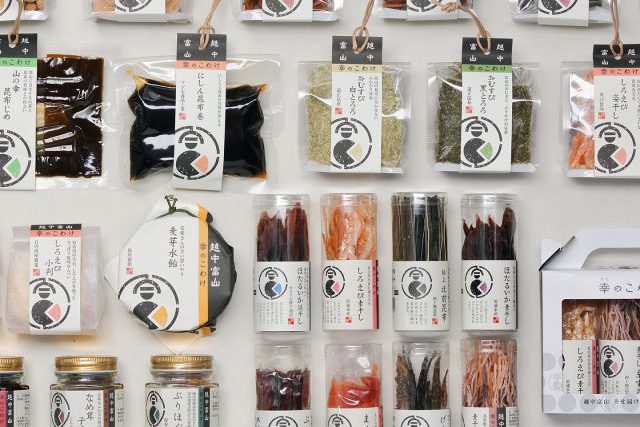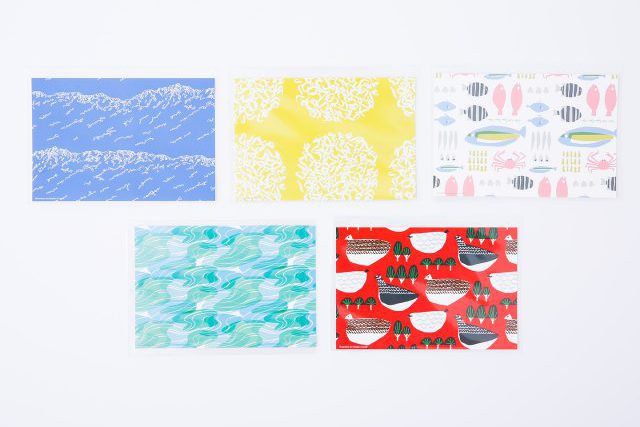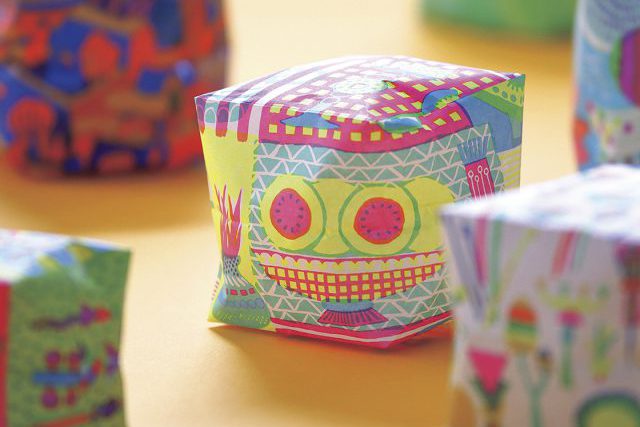 At the venue, Toyama's popular food souvenir brand "Yue Ecchu Toyama Konosuke", The textile designer Suzuki Masaru painted the landscape and culture of Toyama."TOYAMA MOYOU"We will send out products that can make you smile from Yakuto Toyama"cusuriWe will also display and sell the

We will also hold a special workshop in collaboration with Toyama's "food" during the show! Why don't you introduce Toyama food and crafts to your living in the beginning of spring? Please come and visit us.
■ Period: April 2 (Tuesday) 2019 to June 30 (Sun) 2019
■ Location: HATCHi Kanazawa - THE SHARE HOTELS - (3-18 Hashiba-cho, Kanazawa City, Ishikawa Prefecture)
■ Inquiries: 076-256-1100 (HATCHi Kanazawa)
■ Organizer: Toyama Comprehensive Design Center · HATCHi Kanazawa
■ Echinaka Toyama Participant of participating artists / companies
Amano Lacquer (lacquer) / Arbeki (lacquer) / Kita Maruki Works (woodworking) / Katsura (Japanese paper) / Shoryu (metal) / Sano Masami (metal) / Nagae (metal) / Nakamura (metal) / Nosaku (metal) / Yotsugawa Manufacturing (metal and woodworking) / Ando Yuka (ceramics) / Umeda Kanko (ceramics) / Kinoshita Takara (glasses) / shimoo design (woodworking) / Toshiaga Takeshi (ceramics) / Ayase Emi ( Glass) / Hirado Kohana (metal) / Takatsuki Shigazuka (glass) / Wataru Maekawa (Ceramics)
■ Planning cooperation Food director / nutritionist Makiko Tanaka