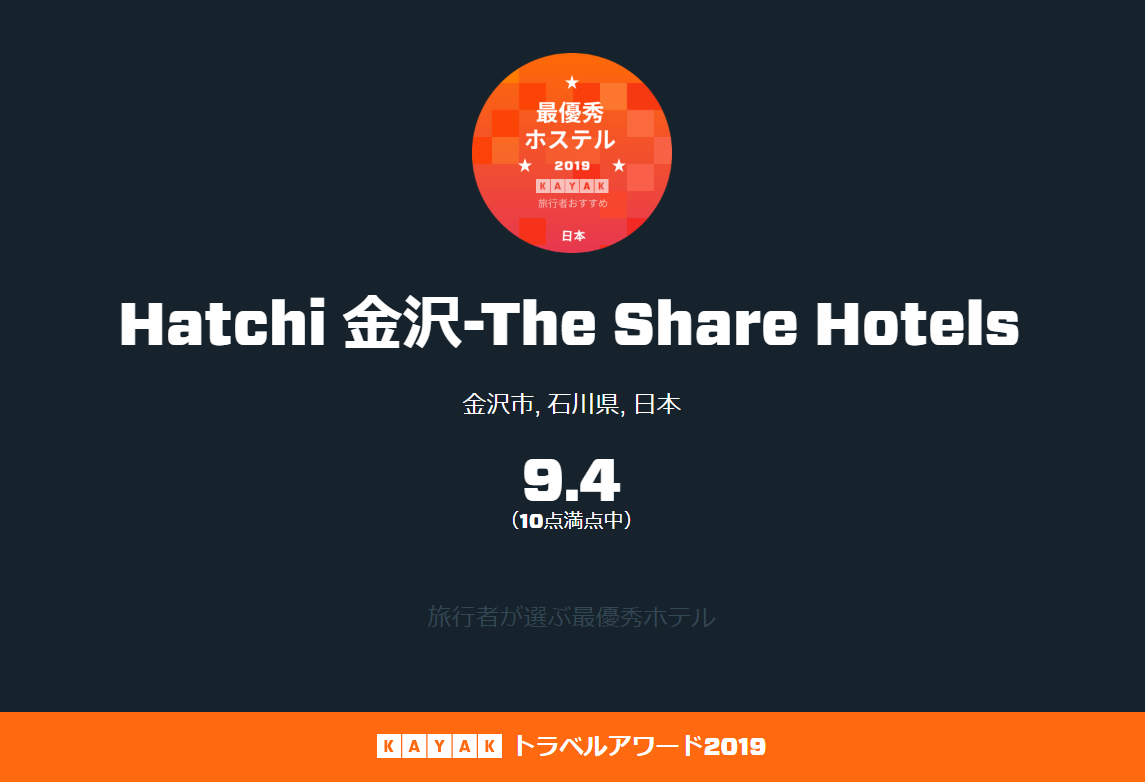 2019.07.24
KAYAK Travel Award 2019
HATCHi Kanazawa has recently received the KAYAK Travel Award 2019.
KAYAK (Kayak) is a well-known overseas travel comparison site that searches for travel information for over 2 billion trips annually.
HATCHI Kanazawa received the honorable award of "KAYAK Travel Award 2019" in the Best Hostel category in Japan selected by travelers from among a large number of hotels.
It is thanks to the customer who patronizes HATCHi Kanazawa at a glance. Thank you from the bottom of my heart.
We aim to be a hotel loved by everyone in the future, we will continue to strive.
We look forward to your continued support of HATCHi Kanazawa.
HATCHI Kanazawa -THE SHARE HOTELS-
All staff