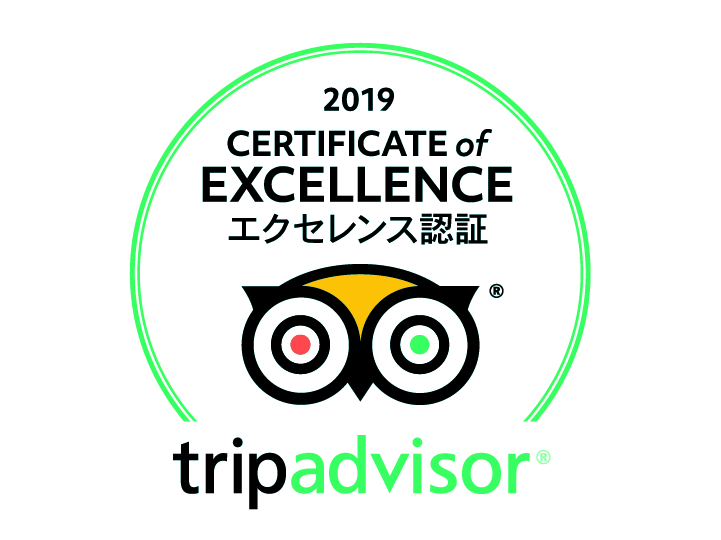 2019.05.28
I have obtained a TripAdvisor Certificate of Excellence (Certificate of Excellence).
In HATCHi Kanazawa, 2019 Excellence Certificate (Certificate of Excellence) on "A TripAdvisor," one of the world's largest travel community sites.Has been certified.
TripAdvisor Excellence Certificate offers selected accommodation and attractions that continue to provide the best in hospitality.And certified to be given to the restaurant.
I am very grateful to all of the customers who have always favored HATCHi Kanazawa for obtaining this certification.
We will continue to work hard every day from now on so as not to differ from this prestigious certification.
We look forward to your continued support of HATCHi Kanazawa.
HATCHI Kanazawa THE SHARE HOTELS
All staff