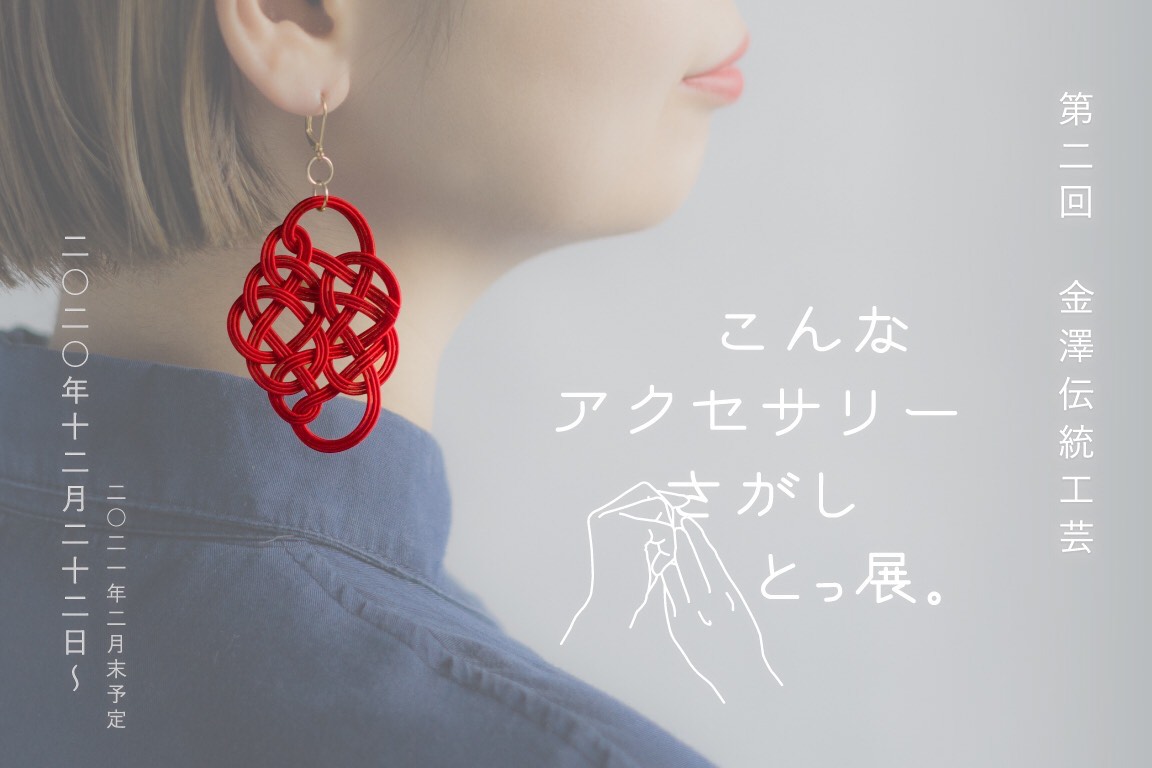 2020.12.16
[End] 2nd Kanazawa Traditional Crafts Search for such accessories Exhibition
A new exhibition and sale will start at HATCHi Kanazawa from December 22 (Tuesday).
Accessories using Ishikawa Prefecture's traditional crafts Mizuhiki and Kutani ware by designer 373, who was also very popular last year, will be released with even more power this year.
Please take this opportunity to take a look at the accessories made with your thoughts one by one.
■期間:2020年12月22日(火)〜2021年2月7日(日) 
※HATCHi臨時休業に伴い、期間変更させていただきます(1/31更新)
■ Business hours: 8: 00-21: 00
■ Location: HATCHi Kanazawa by THE SHARE HOTELS (3-18 Hashibacho, Kanazawa City, Ishikawa Prefecture)
■お問合せ:076-256-1100(HATCHi 金沢)
[Brand introduction]
@mizuhikiaccessory_ki is more casual and casual, not to mention kimono.
An accessory brand that can be used as a daily plus one.
@traditional_crafts_iki is an accessory brand that breathes new life into the world by using only scraps that did not appear in the production stage of a vessel artist who is active in Ishikawa prefecture.
The feature is that the broken shape is left as it is, and everything is one-of-a-kind.
[Designer 373 (Minami)]
After 3 years of apparel and 5 years of nail technician, I was drawn to the charm of Mizuhiki and started making accessories, and from April 2019, I started [iki / smart]. He has opened stores at various events and is energetically active, such as giving lectures at local TV stations.