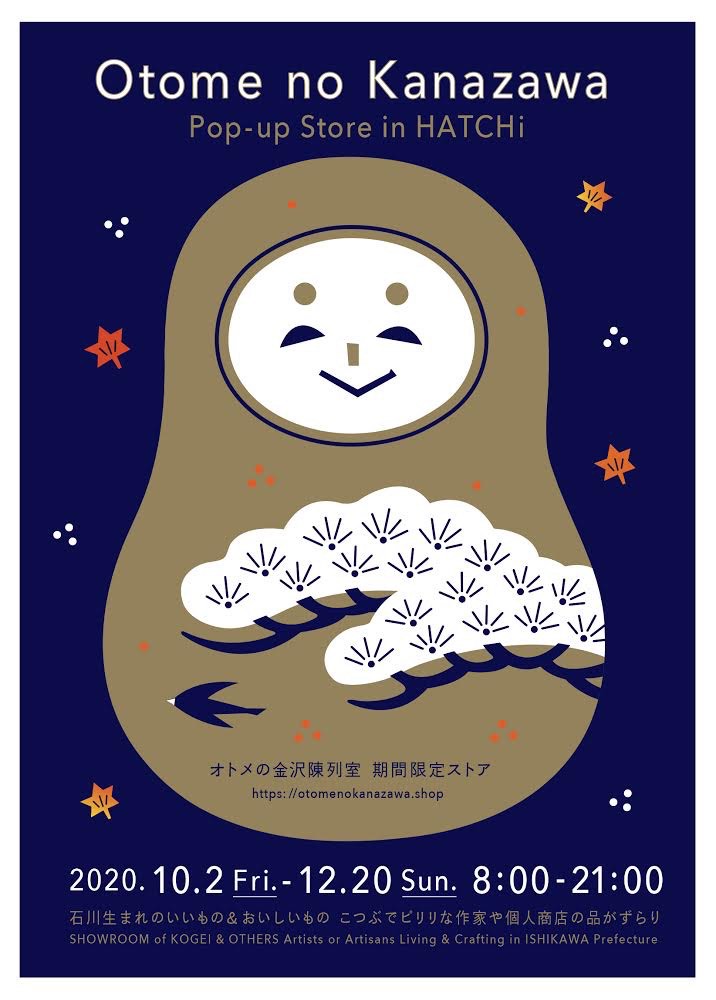 2020.10.01
【終了】10/2-12/20 ハッチでオトメの金沢展 2020
The popular "Hatch and Otome Kanazawa Exhibition" every year.
It will be held again in 2020.
Ishikawa Prefecture Born good & delicious,
The items of writers and private shops are lined up in a row.
Please come visit us.
■ Period: October 2, 2020 (Friday) -December 20, 2020 (Sunday)
■ Business hours: 8:00 am to 9:00 pm
■ Location: HATCHi Kanazawa by THE SHARE HOTELS (3-18 Hashibacho, Kanazawa City, Ishikawa Prefecture)
■ Inquiries: 076-256-1100 (HATCHi Kanazawa)
■ Organizer: Otome no Kanazawa Exhibition
※ Please understand that the content has the possibility of change.
★ Check out the latest information on Twitter for "Otome no Kanazawa"!
https://twitter.com/otome_kanazawa
★ Otome's Kanazawa Display Room Limited time store
https://otomenokanazawa.shop