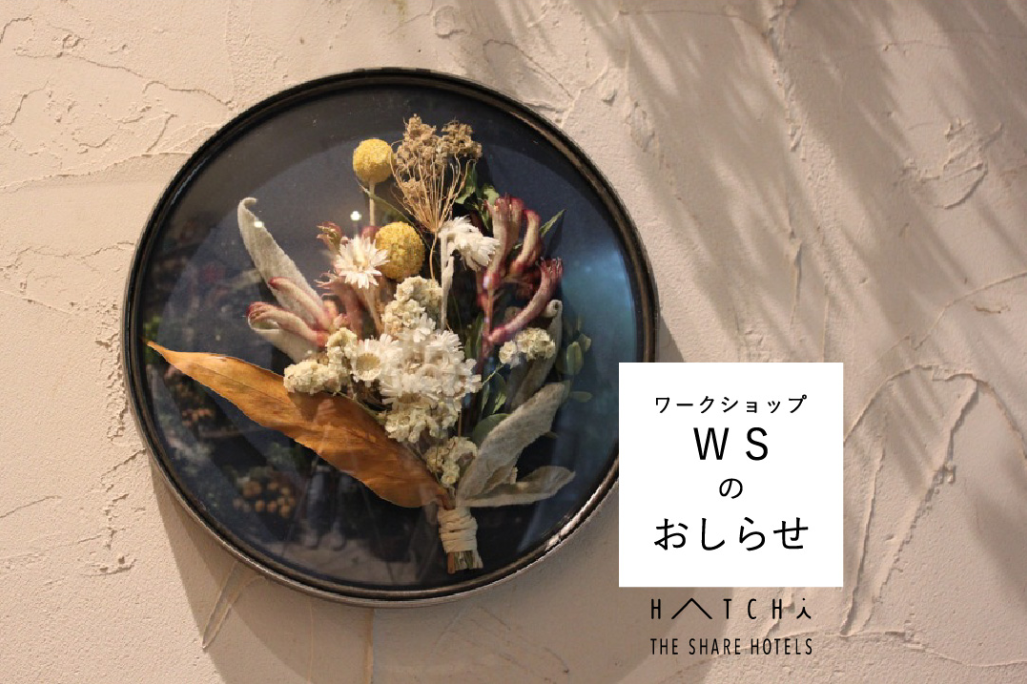 2020.09.12
[End] 9/19, 9/20 Nuage :: Nuage Let's bundle and decorate your favorite flowers-Mini Dried Flower Bouquet Workshop-
HATCHi This is an announcement of the workshop of Nuage :: Nuage, a popular flower shop in Kanazawa who holds workshops on wreaths and swags in Kanazawa.
Why don't you bundle your favorite mini dried flower bouquets and put them in a collection frame to decorate your room?
This is a simple workshop that even beginners and children can do.
It's nice to bring the card together on the day or after taking it home to make it a wedding board, or put a message to make it a gift to express gratitude, and you can enjoy changing the dried flowers inside depending on the season. I recommend it.
Let's start a life where you can feel flowers and plants close to you from dried flowers that are easy to incorporate as an interior.
From 13:00 to 17:00 on the day of the event, there is also a sales booth for vases, miscellaneous goods, dried flowers, etc. that were popular last time, so if you are interested, please come and visit us.
★ Let's bundle and decorate your favorite flowers-Mini Dried Flower Bouquet Workshop- ★
[Date] September 19th (Sat) and 20th (Sun), 2020 13: 00-14: 00, 14: 30-15: 30
[Time required] About 45 minutes
[Number of people] 6 people each time
[Price] ¥ 4500-tax in (Glass frame size W21 x D3 x H21 cm) * Please order one drink at Cafe HUM & Go #
[Payment method for workshop] Cash, credit, Paypay
[Place] 3-18 Hashibacho HATCHi Kanazawa 1F Share Table
[What to bring] If you have something you would like to bring with you, such as an eco bag for take-out or a card, please bring it with you. (Please consider the one that fits within the size W21 x D3 x H21 cm)
* On the day of the event, from the perspective of preventing the spread of new coronavirus infection, we kindly ask those who participate in the event to measure the temperature, wash their hands, disinfect, and wear a mask.
Please note that the event may be canceled if the infection spreads or exceeds a certain index.
▼ Click here to make a reservation Peatix ▼
▼ Nuage HP ▼