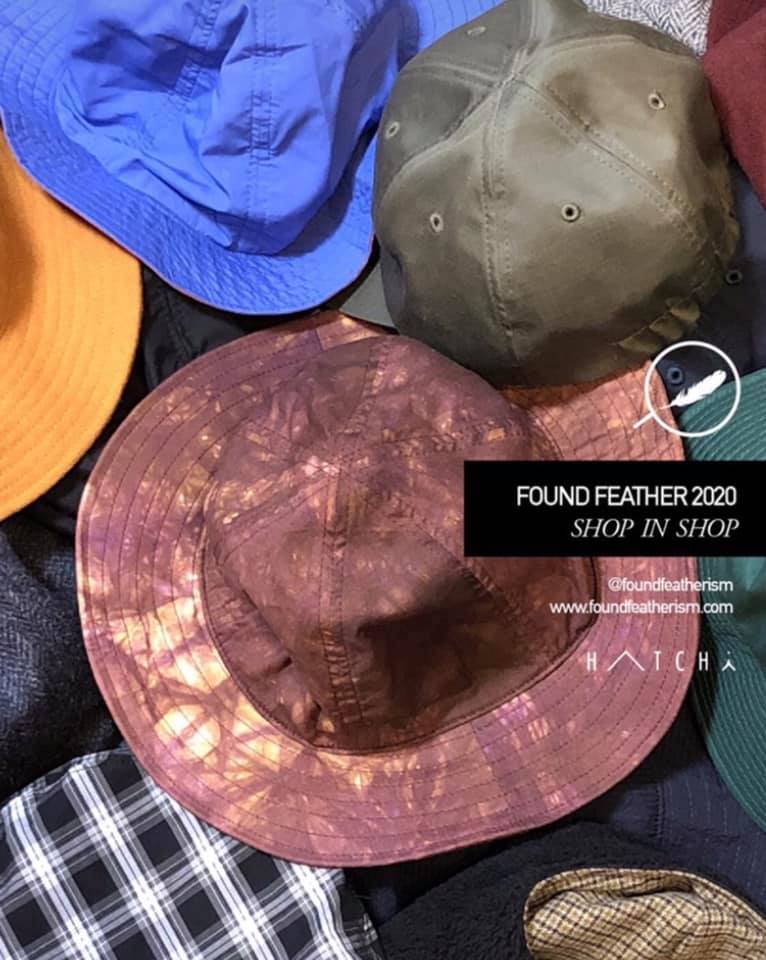 2020.08.07
[End] 8/8-9/6 found feather POPUP in HATCHi
"Found feather", who develops various hats such as caps and hats in Kanazawa, will hold a POP UP at HATCHi.
Merv, who lives in Kanazawa and is from Canada, is in charge of the brand.
In addition to selecting fabrics from design, you can see the handmade products that were made by directly contacting the factory in Hakusan City, Ishikawa Prefecture.
In this POP UP, there are new works for autumn and winter, and Mr. Merv can also be present from time to time, so please feel free to ask!
◾️Period: August 8th-September 6th, 2020
◾️ Business hours: 7:00 ~ 22:00
◾️ Place: 3-18 Hashiba-cho, Kanazawa-shi HATCHi Kanazawa 1F floor (076-256-1100)
■ Sponsor: Found Featherism
Instagram @foundfeatherism