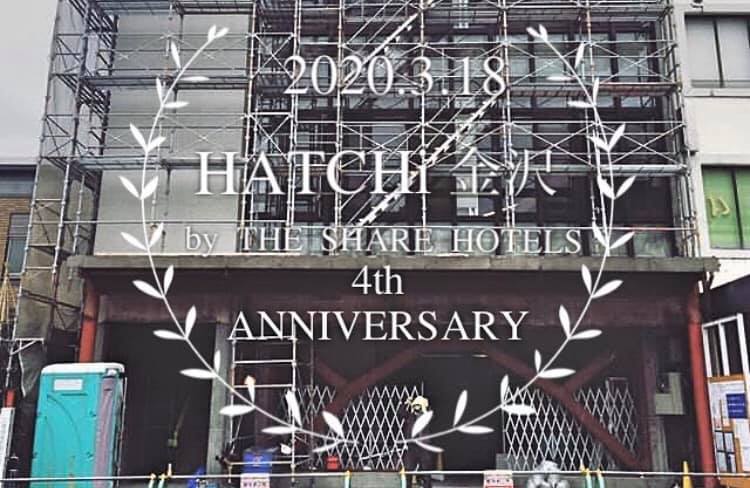 2020.03.20
HATCHi Kanazawa celebrates its 4th anniversary
HACHci Kanazawa celebrated its fourth anniversary on March 18, 2020, thanks to the warm words and smiles of everyone.
Many visitors from Japan and abroad, including the locals who have taken care of us so far, thank you very much.
As a "Hokuriku tourism origin", we will convey the charm of Hokuriku, and we will devote our staff to the new year so that customers can be satisfied.
We look forward to HATCi Kanazawa for many years to come.
HATCHi Kanazawa staff