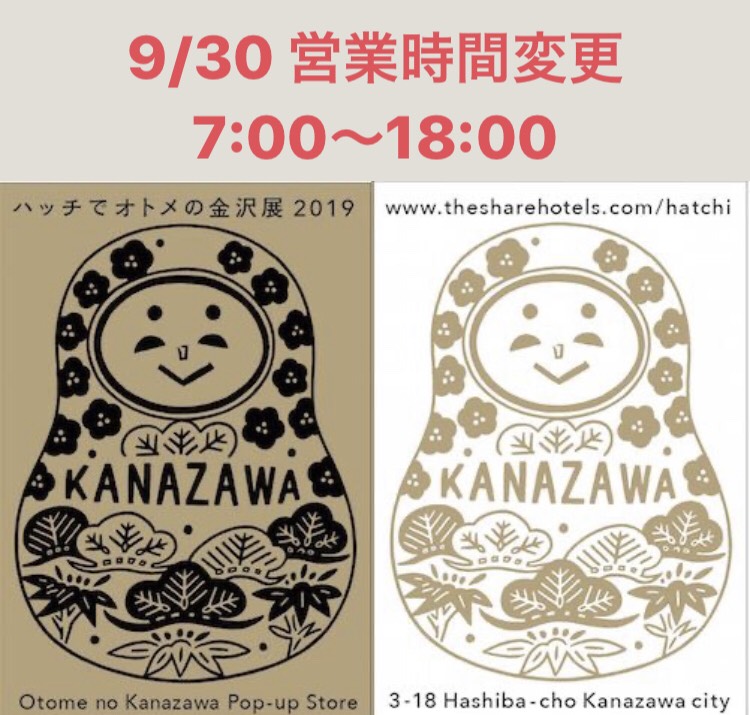 2019.09.24
Notice of sales opening hours change due to consumption tax rate change
Thank you for always using HATCHi Kanazawa.
In preparation for the tax increase from October 1st, the "Hatch and Otome Kanazawa Exhibition 2019" and the product purchase time will be changed from 7:00 to 18:00 only on September 30th.
(Hotels, cafes and restaurants are open as usual)
Thank you for your understanding.