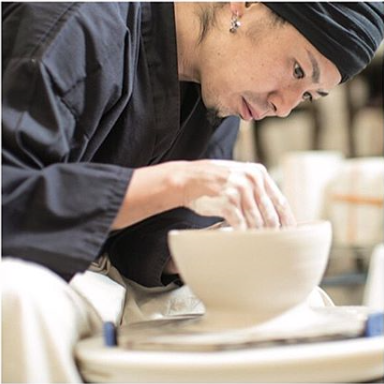 2020.03.20
3 / 28〜5 / 31 RYOTA AOKI Exhibition 3 venues
Kanazawa where spring colors are becoming vivid.
Hokuriku: The exhibition and sale of works by ceramic artist Ryota Aoki from Toyama will be held at three venues in the city at the same time.
Please come and see the vivid and beautiful works created by Ryota Aoki, who is highly regarded both in Japan and overseas. Please enjoy at three venues with different colors.
This time, not only HATCHi Kanazawa, but also KUMU Kanazawa will be deployed simultaneously.
Please take this opportunity to visit THE SHARE HOTELS, two stores in Kanazawa city, and Gallery artra, which proposes new art from the traditional culture city Kanazawa.
+++++++++++++++++++++++++++++++++++++++++++++++++++++++++++
RYOTA AOKI EXHIBITION AT THREE VERNUES
[Date] March 28 (Sat)-May 31 (Sun), 2020
* Gallery artra is from May 20 to 30. Please be careful.
[Venue]
①KUMU Kanazawa by THE SHARE HOTELS
2-40 Kamijukicho, Kanazawa-shi, Ishikawa
https://www.thesharehotels.com/kumu/
②HATCHi Kanazawa by THE SHARE HOTELS
3-18 Hashiba-machi, Kanazawa-shi, Ishikawa prefecture
https://www.thesharehotels.com/hatchi/
③Gallery artra
7-3, Shimotsutsumi-cho, Kanazawa-shi, Ishikawa
http://www.gallery-artra.com
[Business hours] ①②7: 00-23: 00 ③10: 00-17: 00
Profile
Aoki Ryotahttps://www.ryotaaoki.com/
Born in Toyama Prefecture in 1978. Produced in a studio in Tosa City, Gifu Prefecture.
Through the research of about 15,000 types of glazes a year, he continues to produce beautiful works that no one has ever seen.
He has participated in art fairs for contemporary art, centered on numerous solo exhibitions held annually in Japan and overseas, and has collaborated with other fields to convey the appeal of ceramics to the world.
2002 @ Tableware Festival Grand Prize, Governor of Tokyo Prize, Asahi Contemporary Craft Exhibition Encouragement Prize
2003 Takaoka Craft Exhibition Silver Award
2004 Sidney Myer Fund International Ceramics Award Silver Award
2005 Takaoka Craft Exhibition Grand Prix, Tableware Festival Excellence Award, International Triennial of Sillcate Arts Silver Award, International Ceramics Exhibition Mino Bronze Award, Lifestylist of the Year2005
2006 @ Tableware Festival Grand Prix
2007 銀 4th World Ceramic Biennale 2007 Korea Silver Award
2008 Taiwan International Ceramics Biennale Special Award